Good customer service is a vital aspect of any prosperous business. Nowadays, digital communication tools are on the rise, and many customers use them to give feedback about products and services, which has resulted in the establishment of new comms tools.
Now that customers can write public reviews on the web with regard to products, it has become vital for businesses to offer numerous types of customer service. In this article, we'll outline five different customer service tools that companies around the world are using to keep in touch with their clients.
Email
Email was one of the first digital platforms used for customer support, and it's still an excellent way for companies to provide solutions. Customers send emails to companies via their designated handles, which can be found on the company's website.
While email is slower than live chats, it still allows customers to interact with customer support representatives without directly talking to them.
Live Chat
Live support is a vital customer service tool customers use to message support representatives. The representatives can also send messages back to the customers to address their queries or give solutions to problems.
Live chat has become very common because it offers customers quick and direct support instead of phone calls where customers might need to wait in a queue.
On-Site Support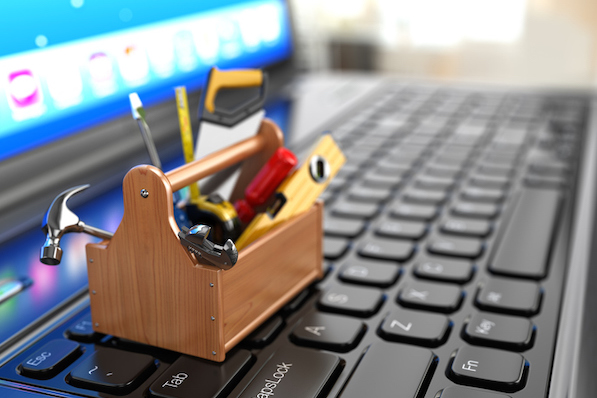 On-Site support is when a company representative visits a client at their workplace or home. On-site support is typically used for the repair and replacement of faulty products.
Social Media
Social media is perhaps the most popular digital tool used for communication worldwide. As a result, companies have leveraged the power of social media for customer support.
To offer help, customer representatives monitor the company's social media accounts on Facebook, Instagram, Twitter, WhatsApp, etc., and answer comments and direct messages.
Telephone
Phone support has been the typical way of offering customer support for many years. Customers only need the company's contact, and they can call and interact with support representatives to get solutions to problems.
However, phone support has some problems, such as long wait times due to a limited number of staff and poor cell reception, which leads to dropped calls.
Final Thought
As you can see, there are several customer service tools, some of which we haven't highlighted in this review. While some customers are tech-savvy and opt for digital media and live chat tools, others are conventional; hence, they go for email or telephone support.